Revenue & Loyalty Created at a Party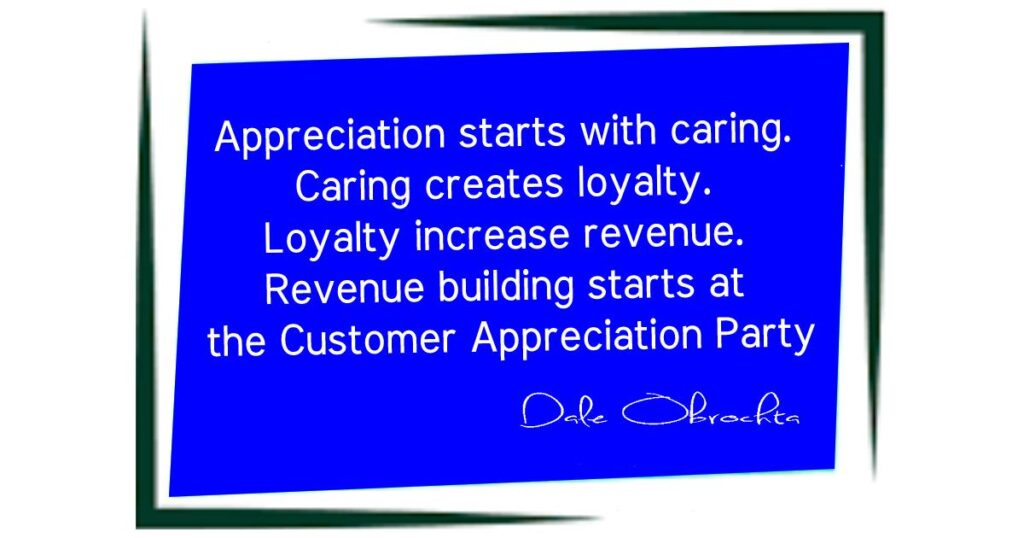 When searching for ways to increase revenue, you want to know all your choices—unless you are happy assigning more cold calling to your sales staff or contorting inexpensive marketing fads into your business model.
If you're unaware of all the available choices, how can you determine which option is suitable for your company?
That's why we only work with select few successful companies seeking to increase revenue and establish loyal customers. We understand investing in current customers is wise, then spending money chasing new accounts.
Years of experience have taught us how to exploit a customer appreciation party to build deeper customer relationships, how pre and post-marketing generate goodwill, and how to assess what the best family entertainment options work best for your event, which in the long run is more profitable, more accessible, quicker, and achievable than any SEO, PPC, or internet marketing fad currently being hyped.
If you only need to host a customer apprecations party because management mandates it with a fixed budget, we can provide options to meet these primary goals and still make you look good in the process.
Your needs are unique, and a customer appreciation party might be perfect for your budget but too expensive for a manager on a fixed operating budget. Customizing the customer appreciation party is why we work with you to ensure you have the right package that meets management requirements and your customers' needs.
The ROI Logic
If you invest $50 to get back $100, you will do it all day.
It's more economical to spoil a repeat customer than lead geneat for new prospects.
A stronger personal connection leads to more business and more referrals.
Customer Appreciation Party (C.A.P) Package
Our team, with over 106 years of experience in working with companies, has developed a comprehensive package to exceed your expectations and help you, your family, and your company achieves their goals through a successful event.
A Standard C.A.P. would be Three Hour Package
Family-Friendly Stage Show
Food Stands—Popcorn, Hotdogs, and Ice Scream Cart
Interactive DJ
Face Painter
PR/Marketing Assistance
Let's start building a deeper relationship than a yearly birthday card. Build a bond that generates goodwill, social media content, and connects on a personal level while generating more revenue, loyal customer, and enhancing referrals. A C.A.P. will be your most important marketing campaign of the year! Make today the day you invest in a program that generates loan-lasting benefits.
Lower Marketing Costs: Marketing and advertising costs are typically higher when acquiring new customers. To attract new customers, companies need to create brand awareness, target potential customers, and convince them to choose their products or services over their competitors. However, with existing customers, companies can focus on building relationships and providing value, leading to repeat business and positive word-of-mouth referrals.
Reduced Sales Costs: Selling to an existing customer is typically easier than selling to a new customer. Existing customers already know and trust your brand, making them more likely to purchase from you again. Repeat customers reduce the need for expensive sales efforts like cold calling or attending trade shows.
Higher Customer Lifetime Value: Existing customers have a higher lifetime value than new customers. Loyal customers will likely purchase more over time, refer others to your business, and be less price-sensitive than new customers. By keeping existing customers happy, companies can increase their revenue and profitability over the long term.
Reduced Risk: Acquiring new customers involves risk because a new relationship is established. There is no guarantee that new customers will convert into loyal customers or generate significant revenue for the company. However, companies can reduce risk by retaining existing customers and ensuring a stable revenue stream.